Hey there!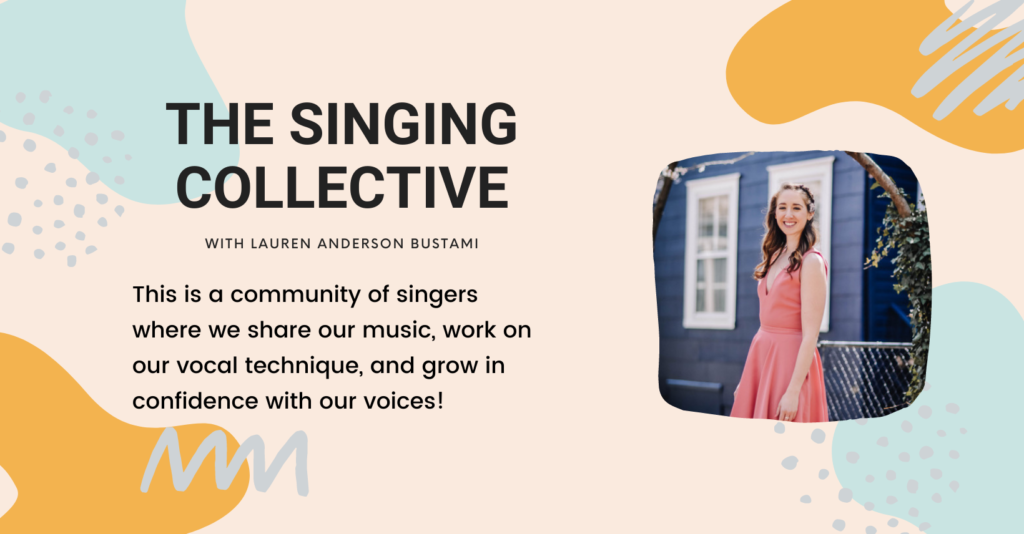 Are you a singer looking for a place to connect with other singers and feel in community together?! I'm a BIG believer in community over competition, especially as singers. Honestly, sometimes we singers get a bad rap for not being so nice to each other. I think we can help raise each other up each and every day!
"If you want to go quickly, go alone. If you want to go far, go together."-African Proverb
So, I created a FREE Facebook community called The Singing Collective. Here are the benefits of joining this AMAZING tribe of Women AND Men
Weekly Lives where I discuss tips, tricks, and answer questions that
community members send me
Daily Motivation and Discussion Topics
Bi-Monthly Singing Challenges
First to hear about any new Courses/Videos/Offerings!
A place to belong and go where people GET what it's like to be working on your voice